In Exodus chapter 12, we come to the Passover.
Passover is surprisingly relevant to our understanding of Jesus. Jesus's death and resurrection. Early Christians used Passover as the central metaphor for understanding his life, teaching, death and resurrection. Familiarizing ourselves with the Passover story in Exodus offers another chance for us to add dimension to our understanding of Jesus…
Dr. Booth is a part of an archaeological dig, Abel Beth-Maacah, a site near the border between Israel and Lebanon. One of their discoveries is #2 on Biblical Archaeology's Top Ten Discoveries of 2018…
Alex Marquez
Pillar Student, Omaha, Nebraska
Last month I had the privilege to go to Uganda and serve in a South Sudanese refugee camp. Our mission was two fold: [1]Provide medical care and [2] train and equip the pastors serving in the camps.
We spent 4 hours a day for 5 days working through the narrative of scripture! I was able to use the tools that I acquired at Pillar, to help equip these South Sudanese Pastors to better read and understand their Bibles.
We spent hours working on the Narrative arch, ( a tool that I learned from Pillar) and I was able to teach them how to spot when a story was over, what the point of that story was, and how to memorize stories of Scripture so that they might meditate on Torah!
One pastor, named Cosmos, said this teaching was so important to them, because it helps them get to the core of what the Bible is teaching. They want to be able preach on what the story is actually teaching, and not just on whatever they feel like.
I would have never been able to go and equip pastors in that way had it not been for the training I have received at Pillar!
I am forever grateful for this seminary, and so are the people of South Sudan, who now have tools to help them better understand God's Word for the rest of their lives! Pillar is advancing the kingdom of God in dramatic ways here in Omaha, and around the world! Thank God for this seminary.
Josh Harris
Pillar student, Little Rock, Arkansas
"I applied and then got a casting call to compete on American Ninja Warrior the TV show this season! They are very interested in the Non-profit mobile food ministry that I lead here in Little Rock. I'm so excited to compete and hit at least one buzzer! But, I'm also excited to share more about the non-profit and maybe raise new funds! I will be competing in OKC on April 12. Pray that I can go far on the show and that they will share my story of serving others. God can use this for His glory and to feed more people! (multiply the loaves and fishes? :) I won't be able to share my results until the show airs in June on NBC. Thanks for the prayers! "
Saturday, March 30th, Watermark Community Church Dallas hosted The Pillar Seminary Equipping Day. For the first hour, Dr. Booth taught the group how to read the prophets. The second hour was devoted to breaking into smaller groups and practicing what they learned on different prophet books. The final hour was a Q&A with Dr. Booth, Dr. Lowery, and Nathan Wagnon of Watermark.
The time was energizing, dynamic, and well received. We are so thankful for the time we had in Dallas!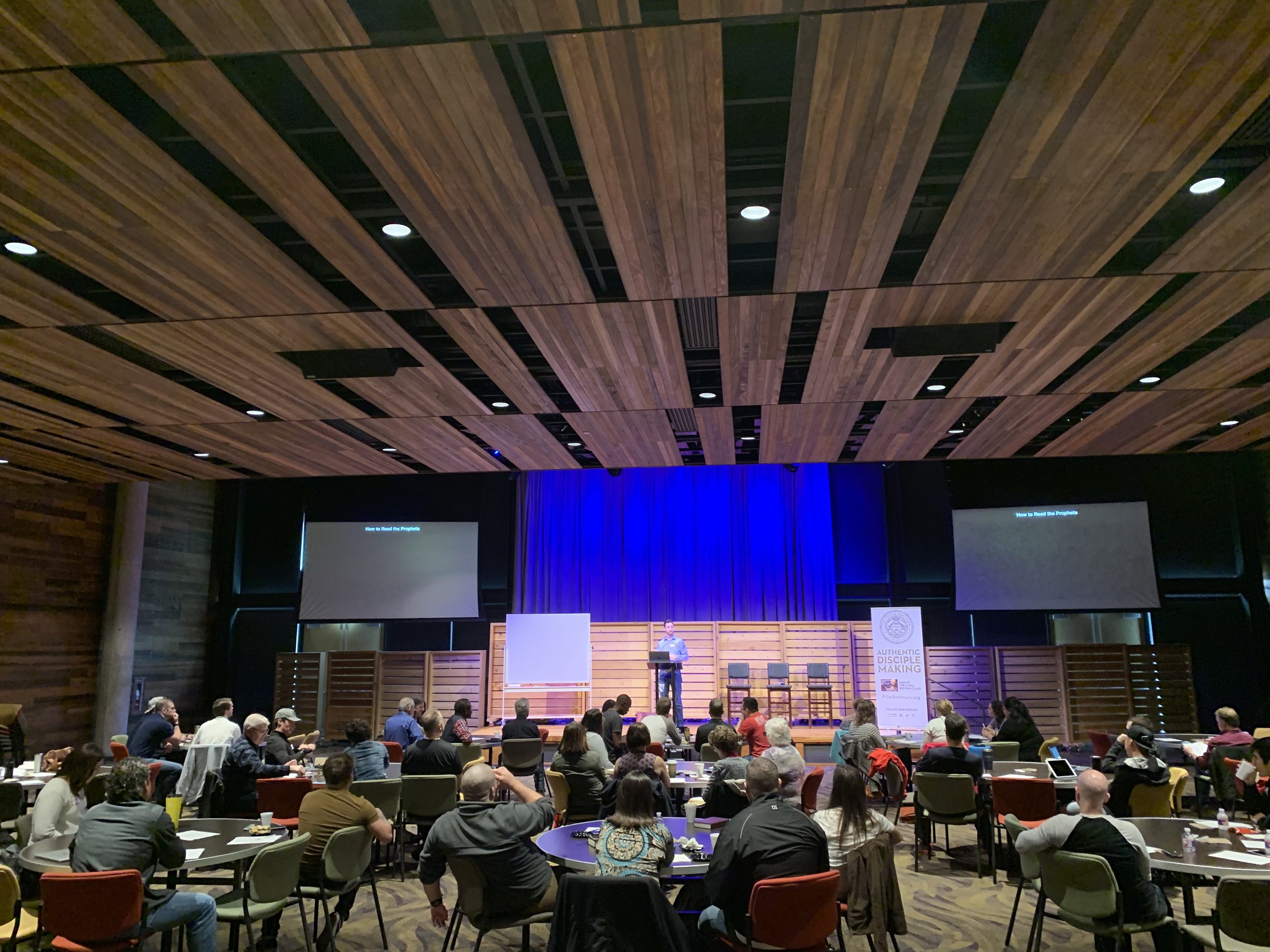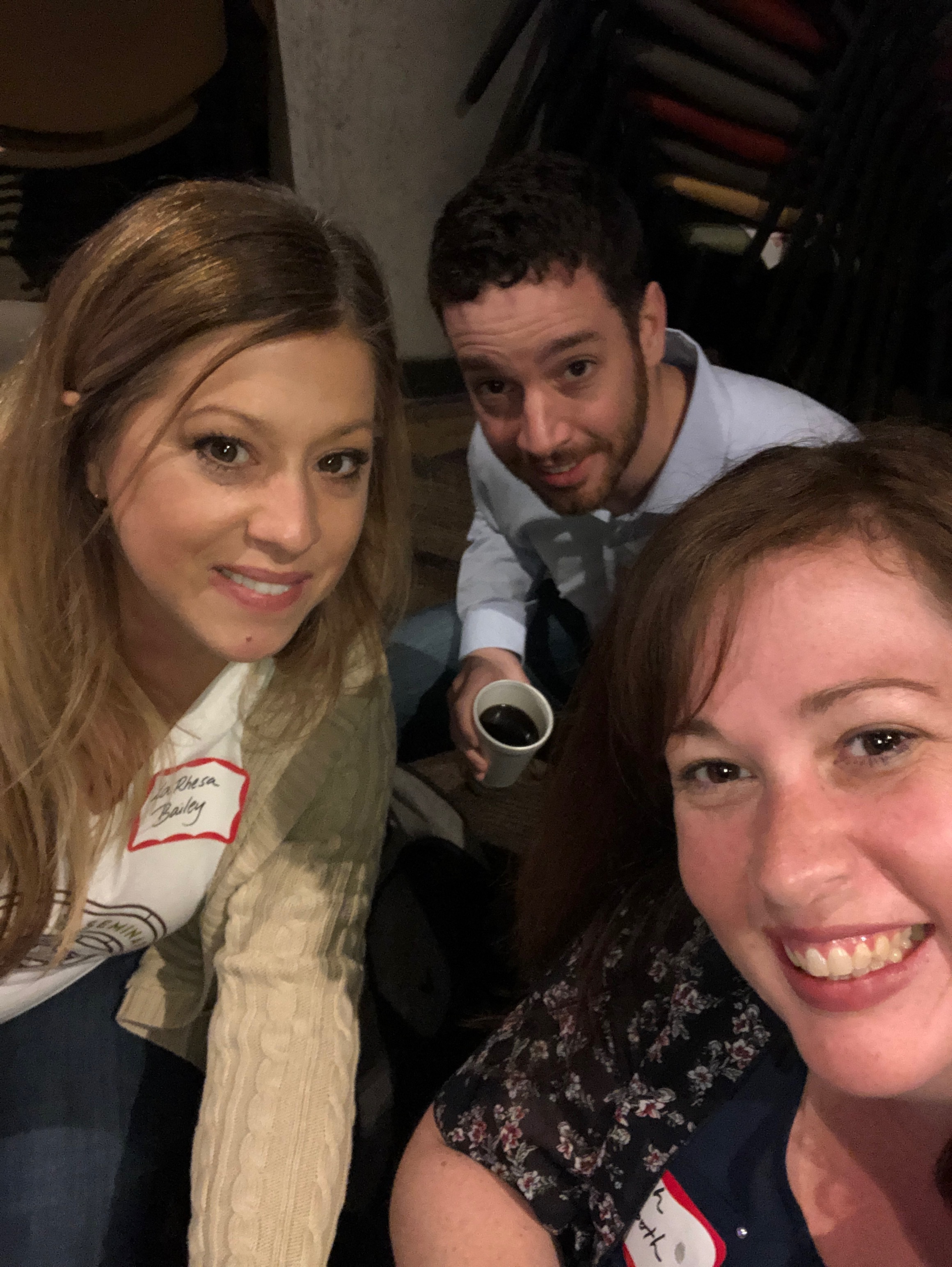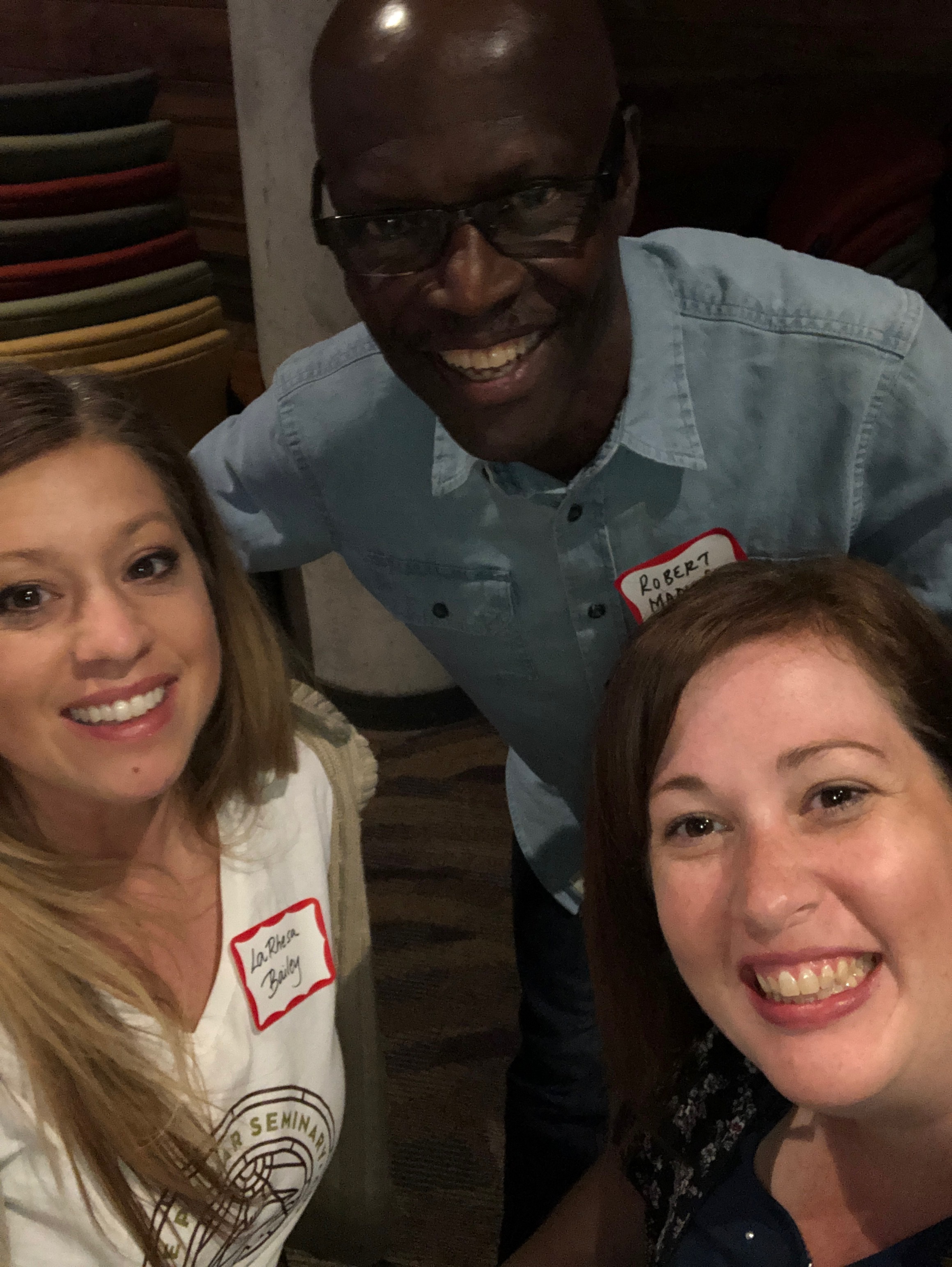 Hey Chicago! Come join us at The Titus Residence for Ice Cream, a mini class, and more information about how you can help support The Pillar!
Hey Omaha! We are having a pancake fundraiser on Saturday, May 11th. This is Mother's Day weekend, so DON'T MAKE MOM COOK! Come let us serve her pancakes!
Click here to let us know you are coming... INVITE! BRING! COME!
$10 Adults and $5 Kids all you can eat.
If you would like to participate by donating pancake mix or toppings please let me know
lbailey@pillarseminary.org
Be sure to subscribe to
The Pillar Seminary Youtube channel
Make The Pillar Seminary
your donation of choice.
Shop at Amazon Smile for all your online shopping needs!